Vine Cleaning was founded by Thiago and Stephani, a husband and wife team. We are a family cleaning company committed to providing the best possible service in a respectful and trustworthy manner. Our business is built on ongoing relationships of mutual satisfaction. Simply put, we love what we do!
We started in the industry as cleaning helpers and were taught every detail that a house cleaner job entails by a very experienced and gracious friend. After a couple of years of thorough training, we decided to start our own business. Soon after branching out on our own, we realized we needed some help! So we began training family members and close friends who were interested in getting into the cleaning business. In 2006, we started Vine Cleaning and have been in business for more than 17 years!
We believe that a clean and organized environment is an important part of a person and family's happiness. We take great pleasure in helping you create a peaceful home!
After our 2-year-old daughter was diagnosed with leukemia, we became more conscious of the hazardous chemicals that we should not be exposed to. By choosing environmentally friendly cleaning methods, we avoid unnecessary chemicals in our homes. This way, we eliminate the worry about health risks for our family!
We believe that our home is a part of the great environment we are a part of. Our actions impact others and the earth. Even little things can make a meaningful difference. When it comes to cleaning practices, we choose to avoid the negative effects of harsh chemicals by using only green cleaning products and methods!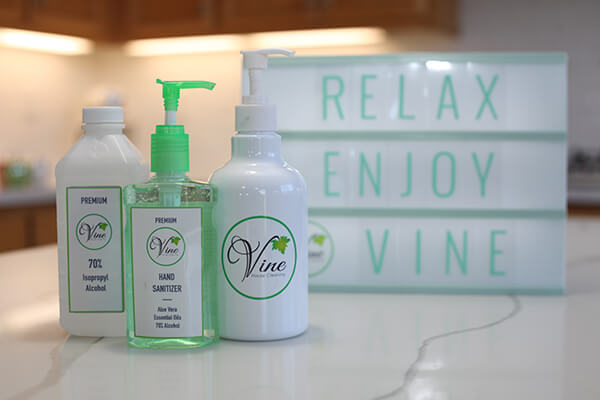 Request a free quote and schedule your cleaning: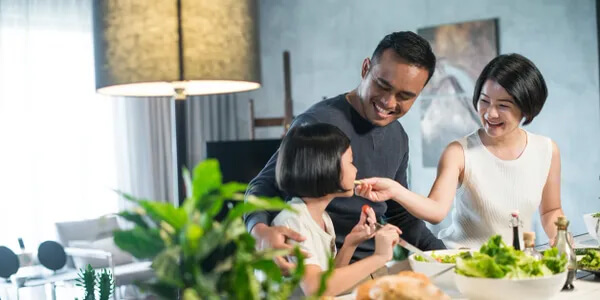 When you live a busy life, it's hard to find the time to organize and tidy your home or vacation rental. You can rely on us to take care of your property so that you can focus on the things that are important to you!
We pay special attention to the details of every project. Our goal is to leave your home with a sparkling kitchen, spotless bathrooms and floors, and tidy living spaces. We guarantee refreshing aromas of cleanliness!
CUSTOMER SATISFACTION GUARANTEED
Your satisfaction is our priority, and we strive to provide a service we are proud of. We are always prepared for any cleaning requirements and will complete your requested tasks in a timely manner, with detail, precision, and at a price you'll love!
COVID-19 Precautions by Vine Cleaning
We recognize the ongoing and increased uncertainty that coronavirus (COVID-19) is causing, and our highest priority is the health and well-being of all customers and employees. With that in mind, we want to update you on the recommendations that have been made to all our employees.
• Send home any employees exhibiting symptoms of the virus.
• Do not clean homes if anyone in the home is sick or showing flu-like symptoms.
• Team members will wear gloves.
• Require team members to wash hands with soap and water upon entering homes and before leaving.
• Disinfect cleaning equipment daily.
• Disinfect the interior of vehicles daily.
• Wash cleaning clothes daily with detergent and water, along with a disinfectant solution.
We realize this is an uncertain time for everyone's health, but rest assured, we at our team are doing all we can to help stop the spread of these germs one house cleaning at a time!